When creating your custom design enamel pins, it is important to know what type of pin backs you are getting with your pins as it can make a huge difference in the effectiveness of the pin. Are they going to be worn through a thin cotton shirt or a thick wool jacket? Will they be removed frequently or worn just once? These are some of the questions that you need to know to select the correct pin back type. Following are introductions of different types of pin backs, and their advantages and disadvantages:

Butterfly Clutches: Butterfly clutches which are also referred to as a Military Clutch, are the most commonly used pin backs. They are light in weight and easy to attach or take off. You only have to squeeze the two wings on the back for fastening or releasing the grip. Butterfly clutch pin backs are considered as a standard option for people because they come with most of the pins and don't add any extra cost to your pins; The main disadvantage of these pin backs is that you may accidentally press on the prong and release the clutch, causing your pin to fall off.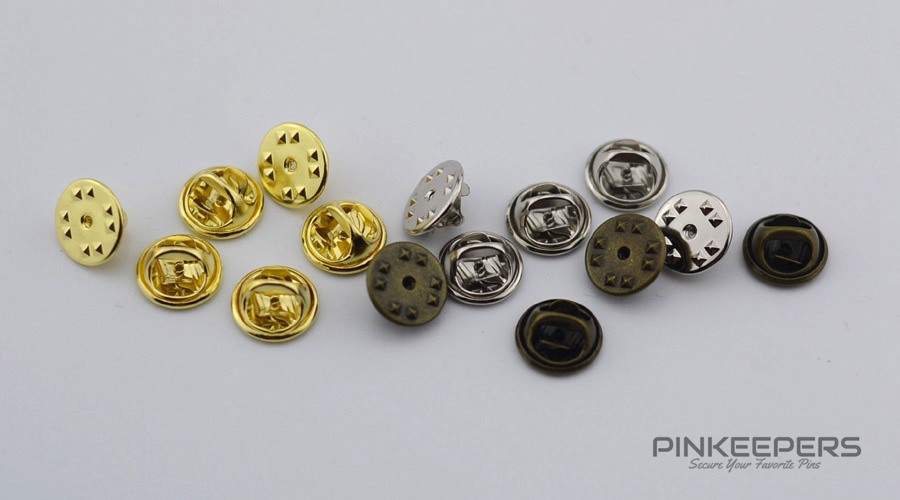 Rubber Clutches: Rubber clutches are newer to the market compared with butterfly clutches, they are tighter than the butterfly clutch, and are ideal for securing pins to jackets and bags. They are also skin-friendly and lighter in weight. But the real problem is faced when you use them on something that gets a lot of movement. The grip loosens eventually and causes the pin to fall off. But you can still use them if you are looking for a less-invasive option.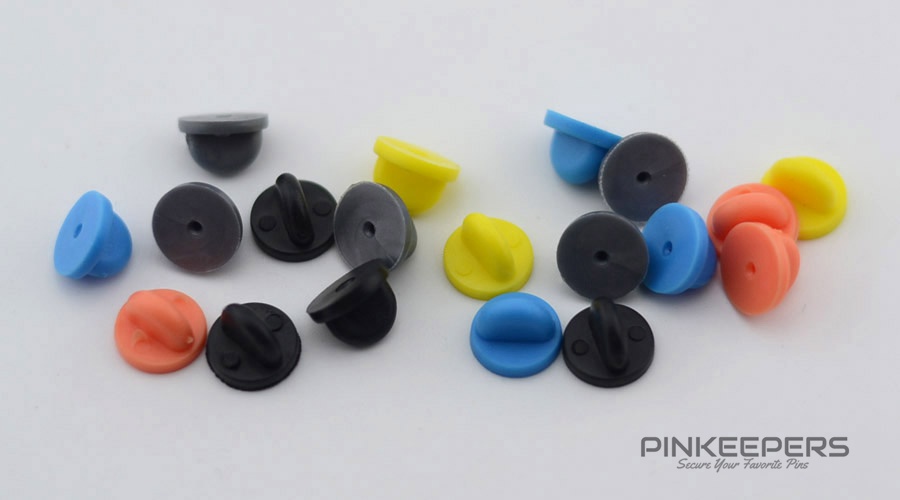 Deluxe Clutches: also known as Locking Pin Backs, mainly have two different shapes: the flat head shape and the ball top shape, they use an internal spring loaded locking mechanism to lock the pin post; it's not easy to remove them by accident, and you don't need any tool to fasten and release them, it is very convenient to use; the only disadvantage of these pin backs is they are a little bulky compared with other types of pin backs, which may add a little more weight to the outfit or bag they are pinned to, but these pin backs are much safer than butterfly and rubber pin backs.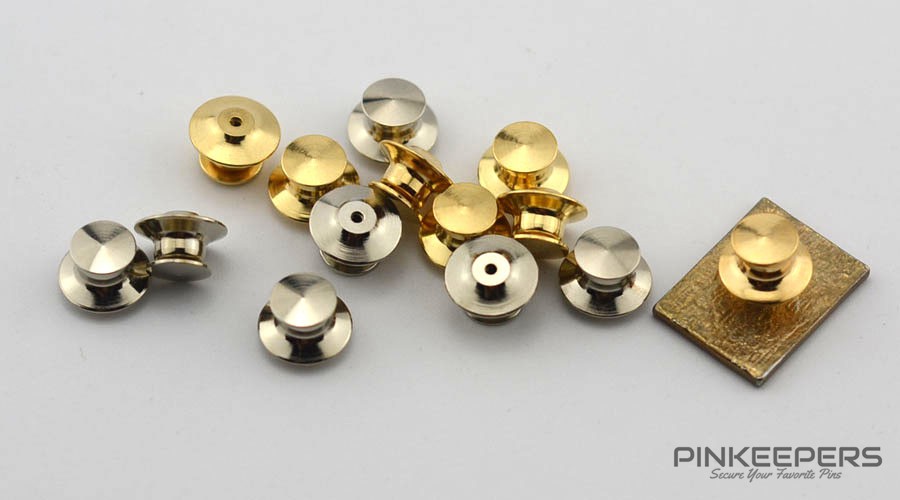 Pin Locks with Allen Key: Another type of locking pin backs; Pin Locks use the most secure pin locking mechanism, they use a set screw to tighten the pin post, offering a very tight grip, you are almost impossible to lose your pins with these Allen key pin locks; The only disadvantage is that they require an Allen key for securing and releasing the grip, but they are a good option for using on pins that you don't have to take on and off frequently, and their prices are much cheaper than deluxe clutches.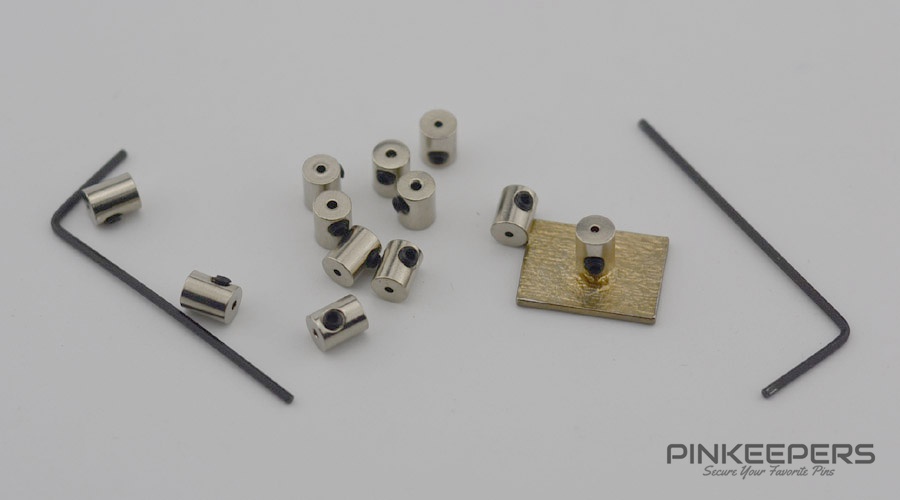 Safety clasp
Safety clasps aren't that bad an option as people think. They are one of the most commonly used lapel pin backs. Safety clasps are similar to safety pins in design. A pin prong is tucked under a small clasp or hook to secure the lapel pin in place. You can simply pierce the garment and clasp the pin underneath it. But the shortage with safety clasp is that they are not suitable to be used on small size pins.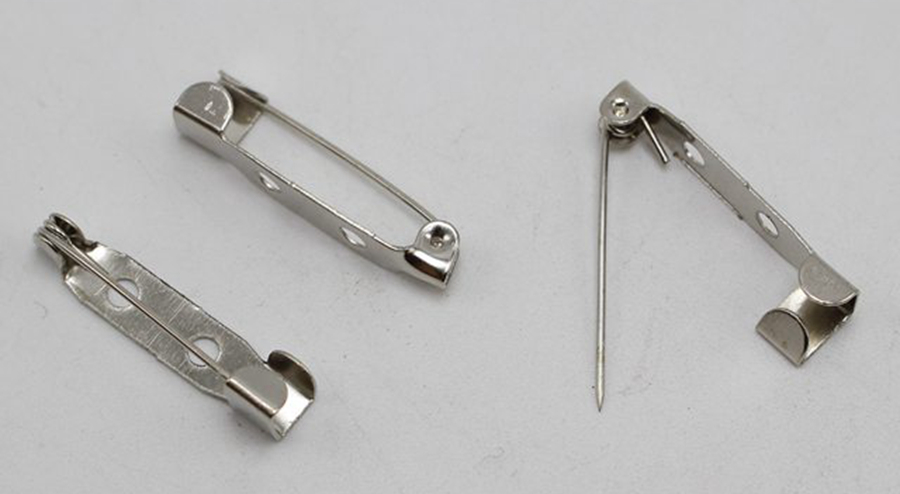 Magnet backs
Magnet pin backing are best when you don't want to puncture any clothing to wear a lapel pin. You can simply put the magnet back behind the lapel pin, underneath the clothing. The magnet keeps the pin in place and doesn't poke the skin. However, these pin backs are best to use with thin clothing, which strengthens the magnetic bond between the pin and the lock; if using on thick fabric, the magnetic force will be not strong enough to grip the pin. Besides, if you put lot of pins with magnetic backs together, they will be clinging together due to the magnetism and it is not easy to keep them apart.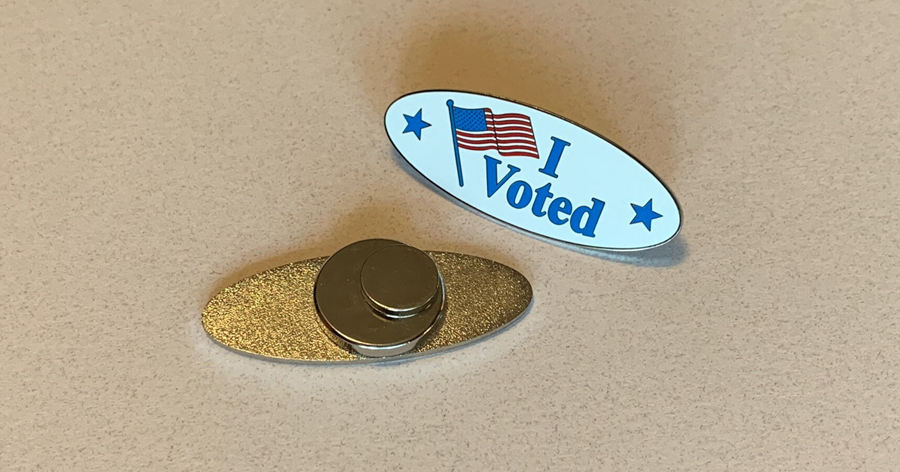 Threaded Locks: Threaded locks have a vintage and neat look. They are not as widely used as the backings mentioned above nowadays; the swivel of these pin backs is that they are highly secure. But these pins require an extra tool for making a hole in them. Moreover, they are difficult to wear on jackets and other thick materials. Although commonly used before, they are no longer a popular option compared to other types of pin backs.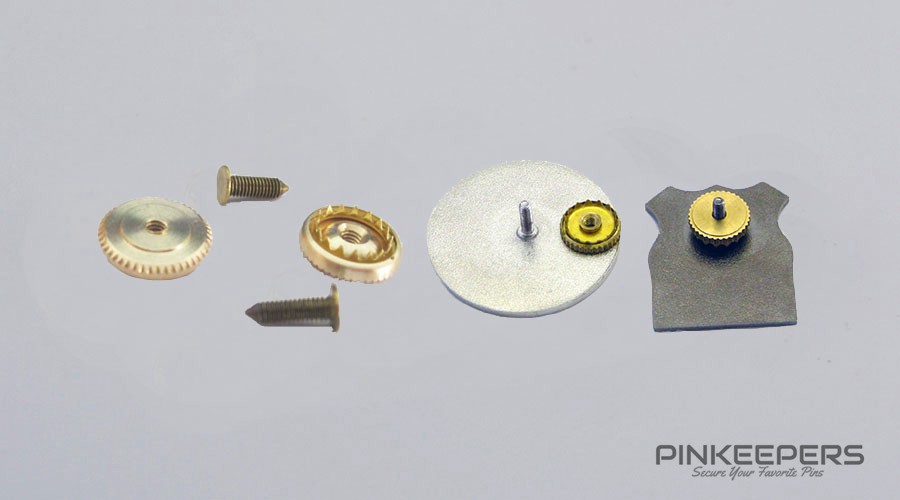 PinKeepers.com provides different types of quality lapel pin backs at competitive price to meet your different needs, contact us now to get more infomation.